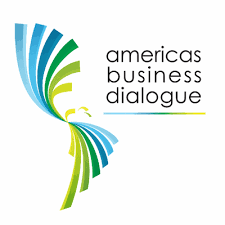 On April 27, 2020, the American Business Dialogue after consultation with its members, issued a series of policy recommendations addressing the Coronavirus disease (COVID-19) pandemic, which were also sent on behalf of President Moreno to all country representatives present in IDB non-borrowing member countries, requesting that they transmit it to the respective Governor.
The document was published for download on ABD website in English and Spanish.
The following topics were incorporated to the document as a result of the Regulatory Coalition's recommendations:
Provide a much broader visibility to the Medical Technology Sector;
Provide a higher emphasis on the need that sub-national entities adhere to the same definitions and rules in regards of the so-called essential activities;
Apply GRPs as regulatory oversight and international standards to prevent the traffic of products that do not minimally comply with relevant international standards;
Include medical devices in the scope of the application of regulatory convergence, international standards, licensing reciprocity and expedited pathways for the development of new products, besides new medicines and vaccines;
Include permitting, regulatory approvals and processes within the activities that should continue to maintain the highest standards of ethics, transparency and integrity, by relying on the use of digital technologies, and
Emphasise the role of medical technology in coping with the situation and the relevance of all stakeholders being coordinated in adherence with the Bogotá Principles.