Regional and bilateral trade agreements can include chapters to strengthen the implementation of Good Regulatory Practices and the WTO Technical Barriers to Trade Agreement.
As one example, the recently negotiated U.S.-Mexico-Canada Agreement (USMCA) includes 34 chapters, the following of which directly facilitate medical device regulatory, standards and conformity assessment convergence:
Chapter 11 – Technical Barriers to Trade
Chapter 12-E – Medical Device Annex
Chapter 28 – Good Regulatory Practices
The following USMCA chapters reinforce and complement those above by further reducing non-tariff barriers to patient access to medical technologies:
Chapter 7 – Customs Administration & Trade Facilitation
Chapter 29 – Publication and Administration
---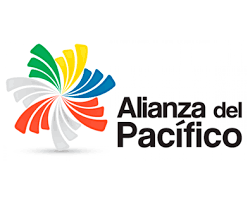 The Pacific Alliance is an initiative of regional integration comprised by Chile, Colombia, Mexico and Peru, officially established on April 28th, 2011.
Its objectives are:
Build in a participatory and consensual way an area of deep integration to move progressively towards the free mobility of goods, services, resources and people.
Drive further growth, development and competitiveness of the economies of its members, focused on achieving greater well-being, overcoming socioeconomic inequality and promote the social inclusion of its inhabitants.
Become a platform of political articulation, economic and commercial integration and projection to the world, with emphasis on the Asia-Pacific region.
On July 24, 2018, the Declaration of Puerto Vallarta, Jalisco, México, was signed, having the Presidents acknowledged in subsection 16 that negotiations of the Medical Device Annex had been concluded, allowing for the elimination of technical barriers to trade towards the facilitation and increase of the commercial exchange in the region, by adopting best international regulatory practices to benefit population's health.